In the UK, polyamory is practised by people from every walk of life and every identity and we are dedicated to ensuring that representation for polyamorous people is similarly inclusive.
Our team is made up of community organisers, activists, campaigners and dedicated members of the community. Between us, we all practise polyamory in many different ways. Our team includes organisers who, among others, are disabled, people of colour, neurodiverse, trans and queer.
The UK Polyamory Association Board of Trustees
I have initiated and led several polyamory social networks, in Yorkshire and UK-wide. I am also Chair of the Trustees at Happy Valley Pride. In my work as an artist, writer, instigator and facilitator, I champion consent culture and consensual ways of relating, including founding the International Day of Consent #IDoConsent (30th November). I broadcast and blog about my lived experience of ethical/consensual non-monogamy; lead and facilitate individual, inter-personal and group relationship coaching; deliver creative projects, performances, training and workshops that explore consent and champion social change.
When I think about the future I want, I imagine living in a world of abundant love, inter-connection and mutual support. I choose to think we can get there, if we start by imagining and practising it, individually and collectively.
As a white, cis woman, who is queer, neurodivergent and a lone parent, I am mindful of intersections of privilege and power on our freedom. I want to support UKPA to champion a broader understanding of the possibilities and challenges of consensual relationships.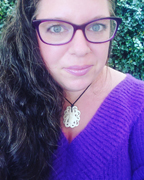 In 2015 I founded the Northamptonshire polyamory and ENM group and have been running regular meetups since then. I became actively involved in the polyamory community soon after coming out in the form of joining various groups online and attending events such as meetups and conventions. I have also acted as an administrator and moderator to various polyamory social and discussion groups on facebook. My previous trustee experience includes being on the board of the Bewley Charitable Trust and I am also a current trustee for The Harry Payne Fund.
I am a bisexual woman, disabled and a single parent. I have been out as polyamorous since 2012 and now also identify as a relationship anarchist.
I'm passionate about the polyamorous and CNM community in the UK and raising awareness about non-monogamy and other adjacent issues.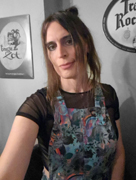 Discovering polyamory in the early 2000s changed my life and gave me the sense of community I had never been able to feel previously. Since 2014 I have helped to create and support a local polyam community in Bristol and the Southwest and run various events aimed at being accessible and inclusive. Having previous experience in charity work, activism and mental health support, I believe inclusion and equality should be part of any organisation that works with communities which have an intersection of marginalised identities.
Intersectional feminism, consent culture and queer friendly spaces are important to me and I have been listening, learning and developing ways for local polyam communities to be spaces where these values are a priority. It is my absolute joy to be able to see the growth of the UK Polyamory Association and my privilege to be able to be a part of this process as we work towards building the representation we all deserve.
I am a white, queer trans woman who is autistic, geeky, outdoorsy and working towards building a polyamorous housing co-operative. One of the best memories I have of my local polyamory group was organising a cabaret show made up of performers from the polyam community, which started my hobby as a drag and burlesque performer.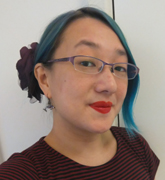 Since first coming out as polyamorous in 2009, I have been strongly involved in queer and polyam community activist spaces. From the beginning, the concept of a relationship model that centred consent, autonomy, respect, honesty, open communication, and joyfully emotional connection, love and support spoke strongly to me. My version of polyamory and similar consensual non-monogamous styles is an unabashedly queer, intersectional, feminist view of relationships. I believe in encouraging an intentional and community-focused awareness of the balance between personal choice and our care for others.
I have been a community organiser, speaker, finance officer, moderator, and meetup facilitator within various UK polyamory community spaces for around a decade, both in person and online. This includes the London Polyamory Meetup Group, UK Polyamory Discord Server, Polyday, various Facebook groups, etc. I have also been interviewed about polyamory on a number of TV and radio shows.
I am a geeky, bisexual, solo-polyamorous, demi-sexual British Chinese cis woman. My other activities involve being a psychotherapist, author, podcaster, project manager, editor, and events manager. I am also currently a post-graduate student at the University of East London. Occasionally I get to sleep.
I have been out as polyam and active in the community since 2014. I have always taken a strong interest in the balance between individualism and collectivism. Whilst working with marginalised and vulnerable people, both personally and professionally, I found I naturally wanted to understand and promote empowerment, individuality, rights, responsibilities, identity and self-esteem. I also wanted to acknowledge the interdependence we all have within society and how we need to work together and support one another in difficult times, which is why becoming a trustee of UKPA was a logical step for me.
.